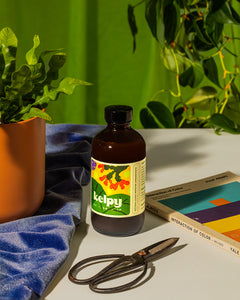 100% natural & wild harvested liquid plant food.
Plants will look stunning after just weeks of use with new growth, bigger leaves,  vibrant colours and will be more resistant to pests. Join the demand for fossil fuel free plant fertilizers and help grow something great.

Kelpy's kelp is harvested from the frigid coastal waters of British Columbia where it grows more than 2 feet a day from the rich mineral glacial outflow that feeds it and is cold processed (never heated) to keep all of the vitamins and nutrients intact.